We've added a number of promotional products during February 2019, at fantastic prices, and all offered with text and logo engraving. Keyrings and keyfobs have always been popular as branded corporate merchandise, so we've selected some great quality metal keyfobs many with added tools or functions such as bottle openers, torches and supermarket trolley coins: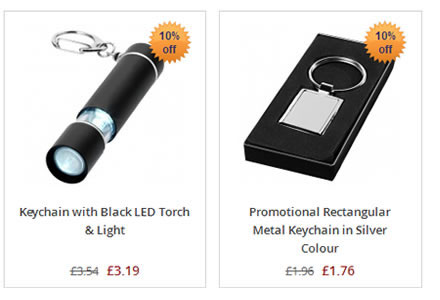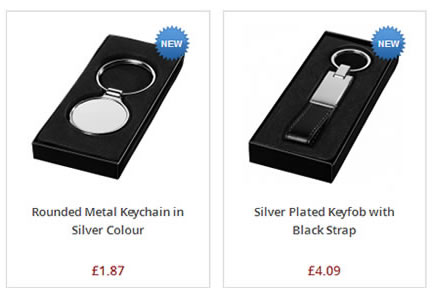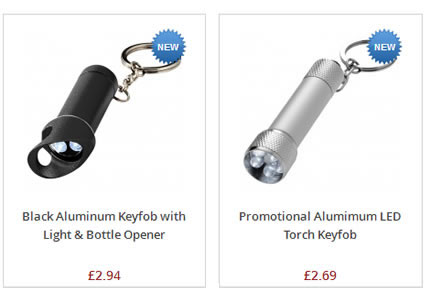 See our Engraved Promotional Keyrings category to view all of our new keychain additions for February 2019, including a very handy Keyfob with Shopping Trolley Coin and a Keyring with Handbag Hanger.
As well as new keyrings and keyfobs, we've also added some quality ballpoint pens and mechanical pencils to our collection: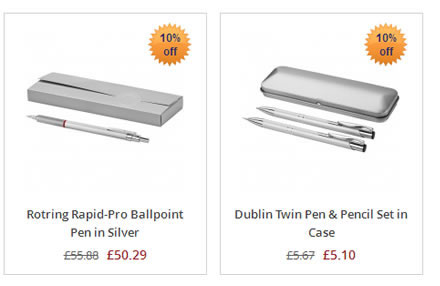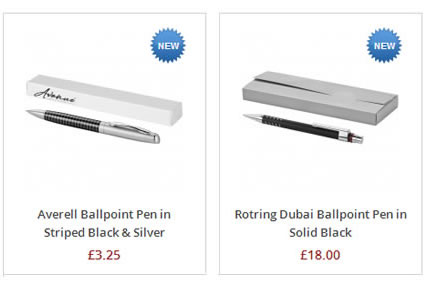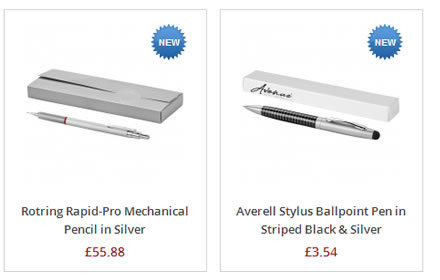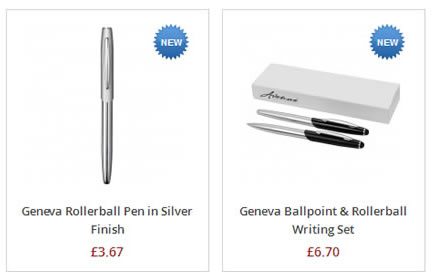 These Engraved Pens & Pencils feature some beautiful writing instruments from Rotring, including the Rotring Rapid-Pro Ballpoint Pen in Silver, the Rotring Dubai Ballpoint Pen in Black and the Rotring Madrid Mechanical Pencil in Silver. Among some great value promotional pens we have a Silver Dublin Twin Pen & Pencil Set in Presentation Case (currently with 10% off), an Averell Ballpoint Pen in Striped Black & Silver and matching Averell Ballpoint Pen in Striped Black & Silver with Stylus, and a Black & Silver Geneva Ballpoint & Rollerball Pen Writing Set.