About Business Gifts Supplier
Business Gifts Supplier .co.uk is an online trading venture from Uppermost Business Gifts Ltd, one of Scotland's largest retailers of personal and corporate engraved gifts. Established in 1980, Uppermost has built an enviable reputation for quality, service and value over 23 years of trading.
Our professional engraving services have allowed us to offer unique personalised gifts to both retail customers and corporate clients. Over the years we have developed this expertise and experience to become the first choice provider of engraved corporate gifts for many large companies and establishments. Our prestigious client list includes such household names as Rolls Royce, Standard Life, several Scottish Premier League football clubs, and Scottish & Newcastle Breweries.
Visit our parent site for fuller details of our corporate and consumer client list: Uppermost Clients & Customers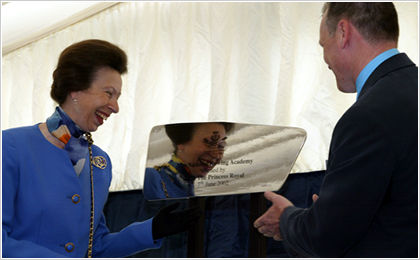 This Business Gifts Supplier .co.uk website was launched in 2002 to allow a wider UK and international audience to benefit from the quality products, outstanding service and incredible value that our customers have so far enjoyed from our Scottish business. We believe that prestige gifts needn't cost a prestige price, and we aim to become the UK's premier engraved corporate gifts and merchandise suppliers. We will continue offering our top quality products and professional service at reasonable, down-to-earth prices on Business Gifts Supplier .co.uk.
Uppermost Business Gifts Ltd also operates three other e-commerce Web sites, each one targeting a different product range or customer base:
The Awards Trophies Supplier .co.uk site offers fine quality sterling silver and silverplated trophies, modern crystal glass awards and medals. The site has an extensive selection of sports trophies and awards including cricket trophies, rugby trophies and football trophies, medals and awards. It also offers silver golf trophies and crystal glass golf awards along with golf medals and golf clubhouse awards including golf figure trophies and awards for achievements such as Longest Drive and Nearest to the Pin. The Awards Trophies Supplier website also offers wooden awards plaques and shields and silver trays and salvers. As with this Business Gifts Supplier website, the awards trophies site also offers free text and logo engraving of all products.
A third web site, Crystal Awards Supplier, was added to our group in 2003. This site offers a wide selection of crystal products, from decanters and tumblers to bowls, vases and glass awards. It includes prestige brand name crystal from such names as Edinburgh Crystal, Stuart Crystal and Waterford Crystal. Perfect as sports awards or for corporate awards, these crystal products are also offered with free engraving.
In 2005 we launched Business-Gifts-Express.co.uk, a consumer orientated site selling the same silverplated gifts as this Supplier site but aimed at the general public rather than businesses and organisations. The Express site allows single and small order purchases and charges a small fee for engraving. By contrast, this Supplier site is aimed at corporate buyers and requires a minimum order of at least 10 items per product. However, these corporate and bulk order customers also benefit from lower prices, free text and logo engraving, and fixed price shipping.